What are Workspaces?
Future Pass Workspaces allow you to keep your things in separate spaces.
You can think of Workspaces like the drawers of a filing cabinet. By default, all Future Pass accounts come with 1 workspace.
Why should I use workspaces?
Aside from keeping your things separate, each Workspace has its own set of encryption keys. That means you don't have to keep all your eggs in one basket.
For example, you might use one for your personal records, one for work, another for study, or perhaps one with all your Two Factor Authentication codes (to keep them separate from your Login records).
No matter how you choose to divide up your things, Workspaces can help you keep them organised.
Can I add more?
Every account comes with a Primary Workspace. Depending on your subscription, you may be able to create additional workspaces. Check out our plans for more information.
How do I manage workspaces?
You can use the Workspace Switcher at the top of the app, to Switch, Create and Edit your workspaces.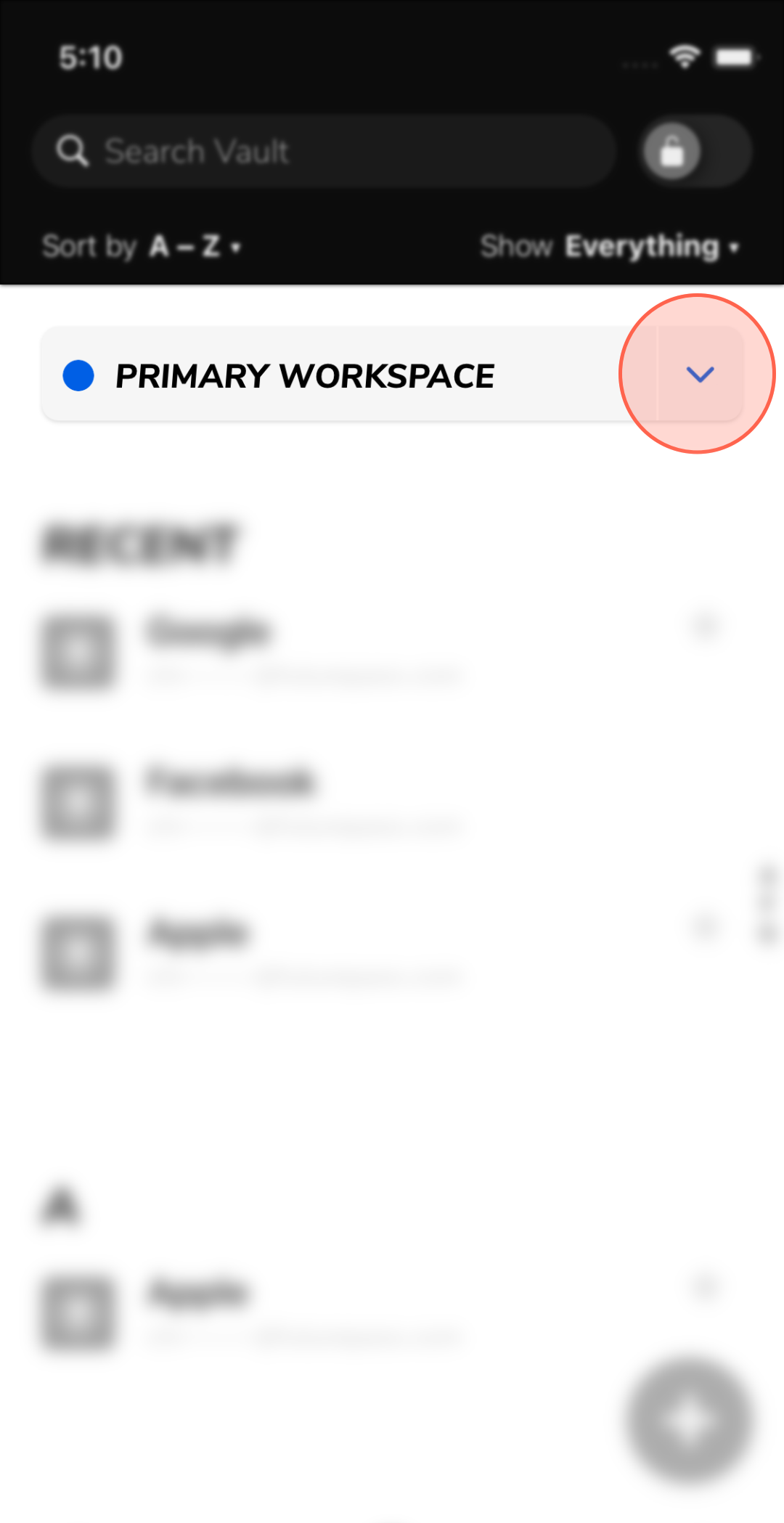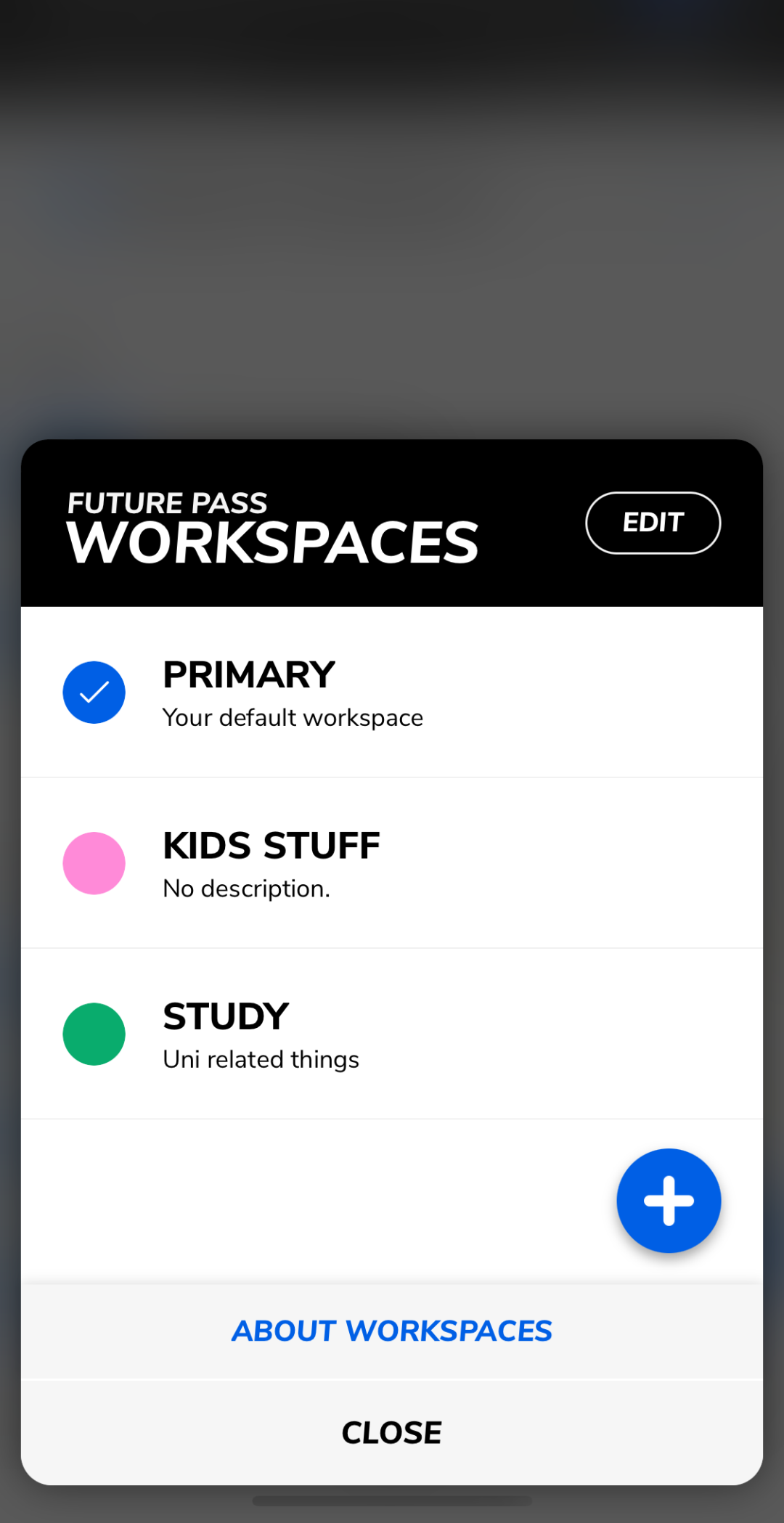 Can I move something to another workspace?
Of course! Just edit the record, and change the workspace to another one (if available for your plan).
Supported Version
You'll need version 1.7.2 or above to use Workspaces on iOS.