What are exposure warnings?
Exposure warnings let you know when there are potential risks to your Login records.
Your records are automatically checked when you unlock the Future Pass app.
Future Pass attempts to detect reused passwords, and passwords found in known data breaches.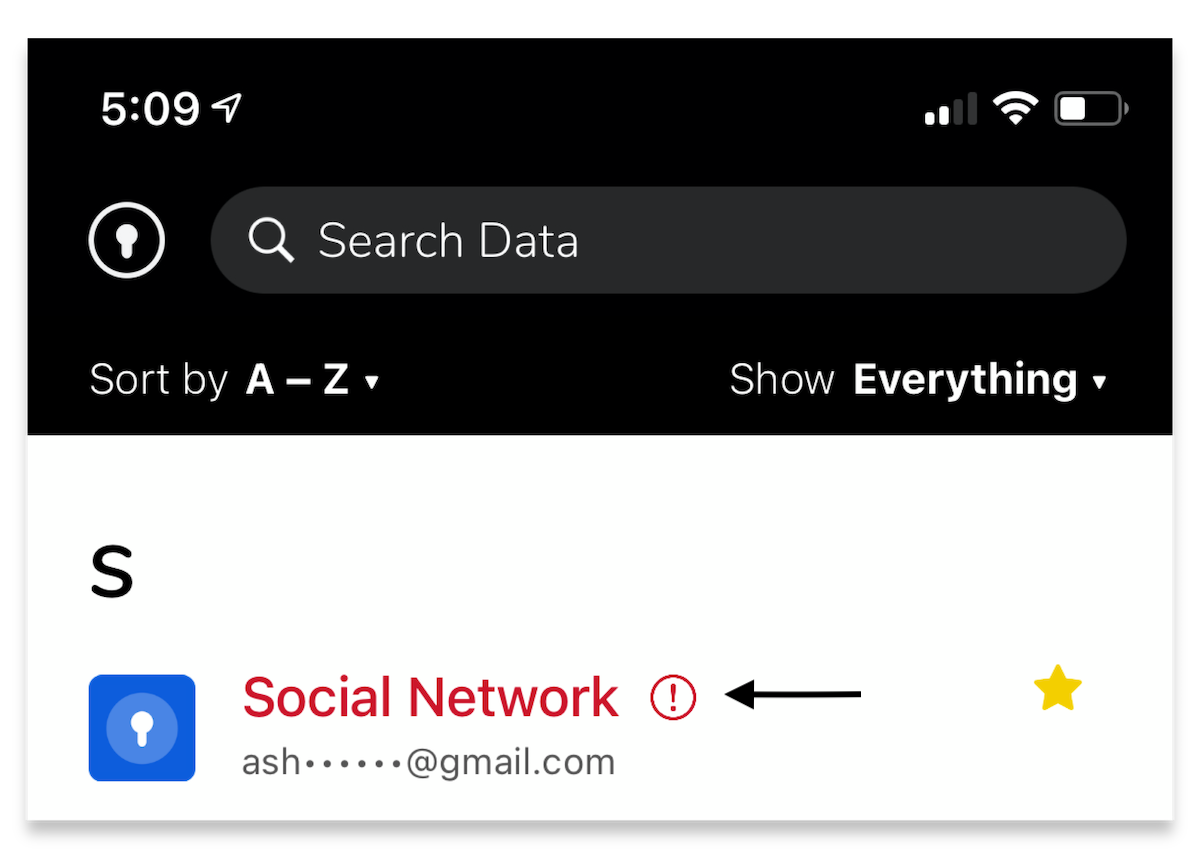 What are reused passwords?
If you use a password for more than one account or device, it's a reused password.
Reusing your passwords is generally a bad idea, because if it becomes exposed, all of your accounts and devices using the same password are at risk.
Future Pass automatically detects reused passwords saved in your Login records. This occurs on your device to help preserve privacy.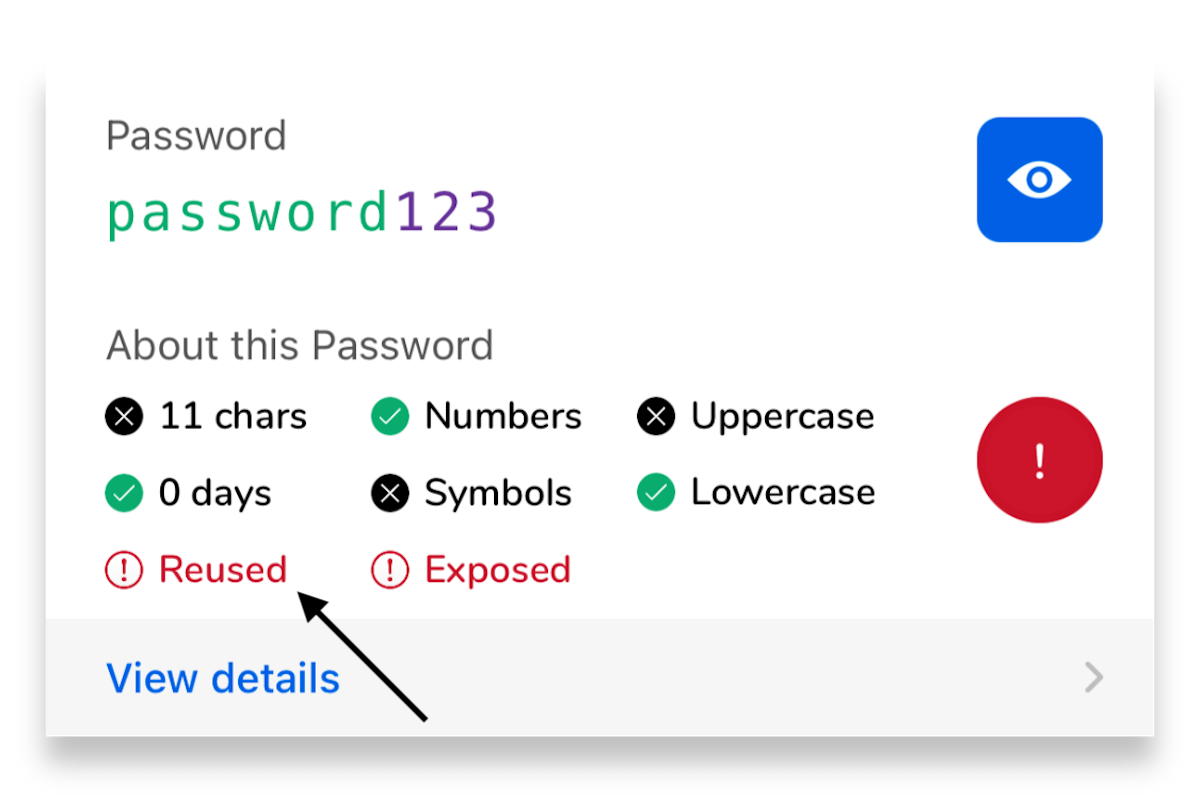 What are Data Breaches?
Data breaches happen when a website, app or company has been "hacked" by cyber criminals.
It's not uncommon for customer data to be stolen, which may include the names, email addresses and various forms of passwords for each customer.
Passwords stolen in a data breach may be sold on the dark web, and should be considered untrusted.
We suggested you change any exposed passwords ASAP.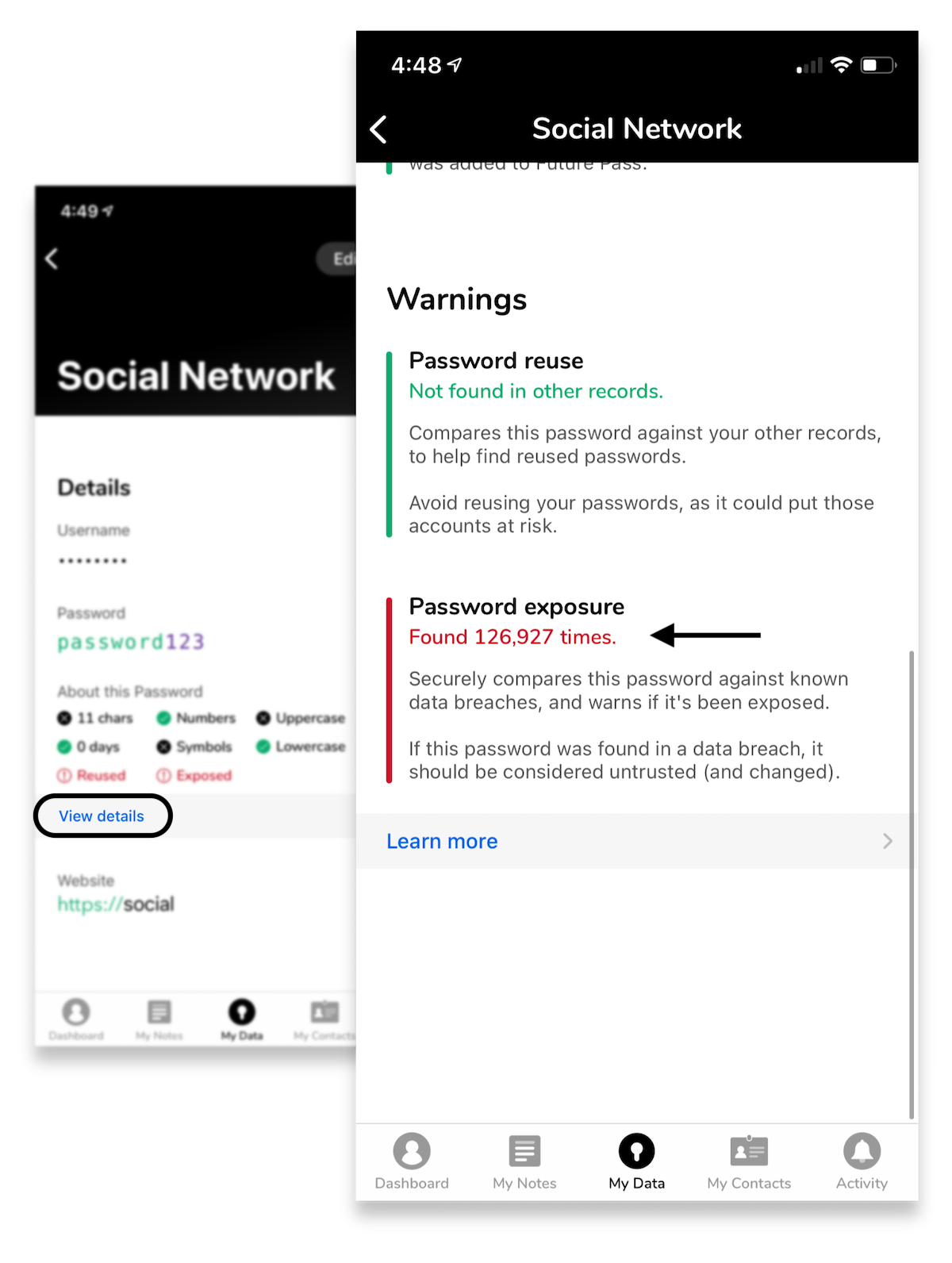 When do exposure checks happen?
Future Pass can only check for exposures when the app is unlocked and in-use. They happen automatically.
Where does the breach data come from?
The "Pwned Password" data is provided by "Have I Been Pwned" (haveibeenpwned.com), and used to help identify risky passwords.
In order to help preserve privacy, we make use of the HIBP k-Anonimity feature, and only conduct data comparisons on the user's device.
Can I disable warnings?
Yes, you can choose to Disable warnings on a per record basis.