As of iOS 16, you can now opt to use Future Pass as your default Authenticator.
"Same device" 2FA Codes
By adding support for otp:// style Authenticator codes on iOS 16, it means you can choose Future Pass to be your primary 2FA Authenticator of choice.
Once setup, you can long press on the Two Factor Authentication QR Code being displayed on the same device.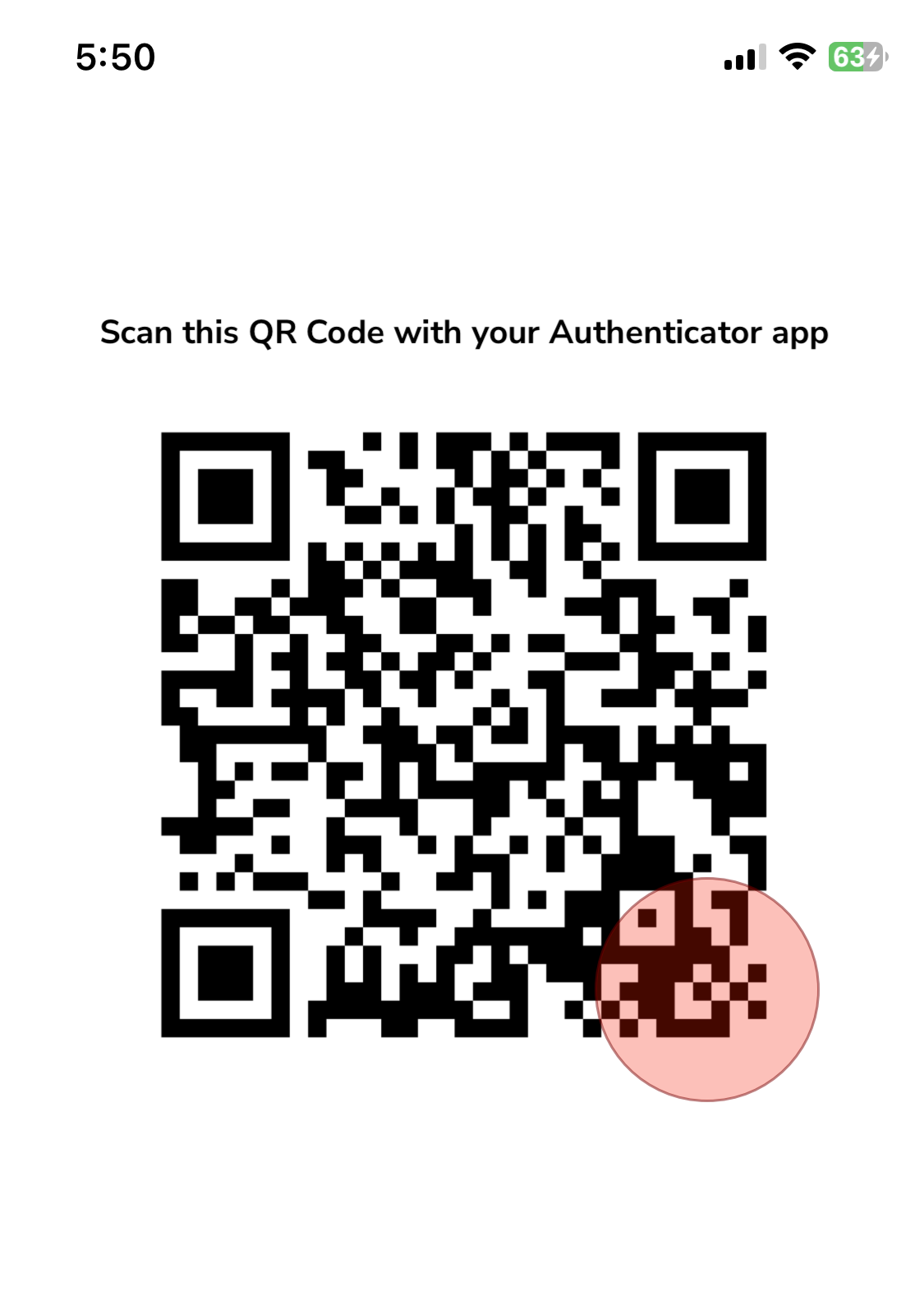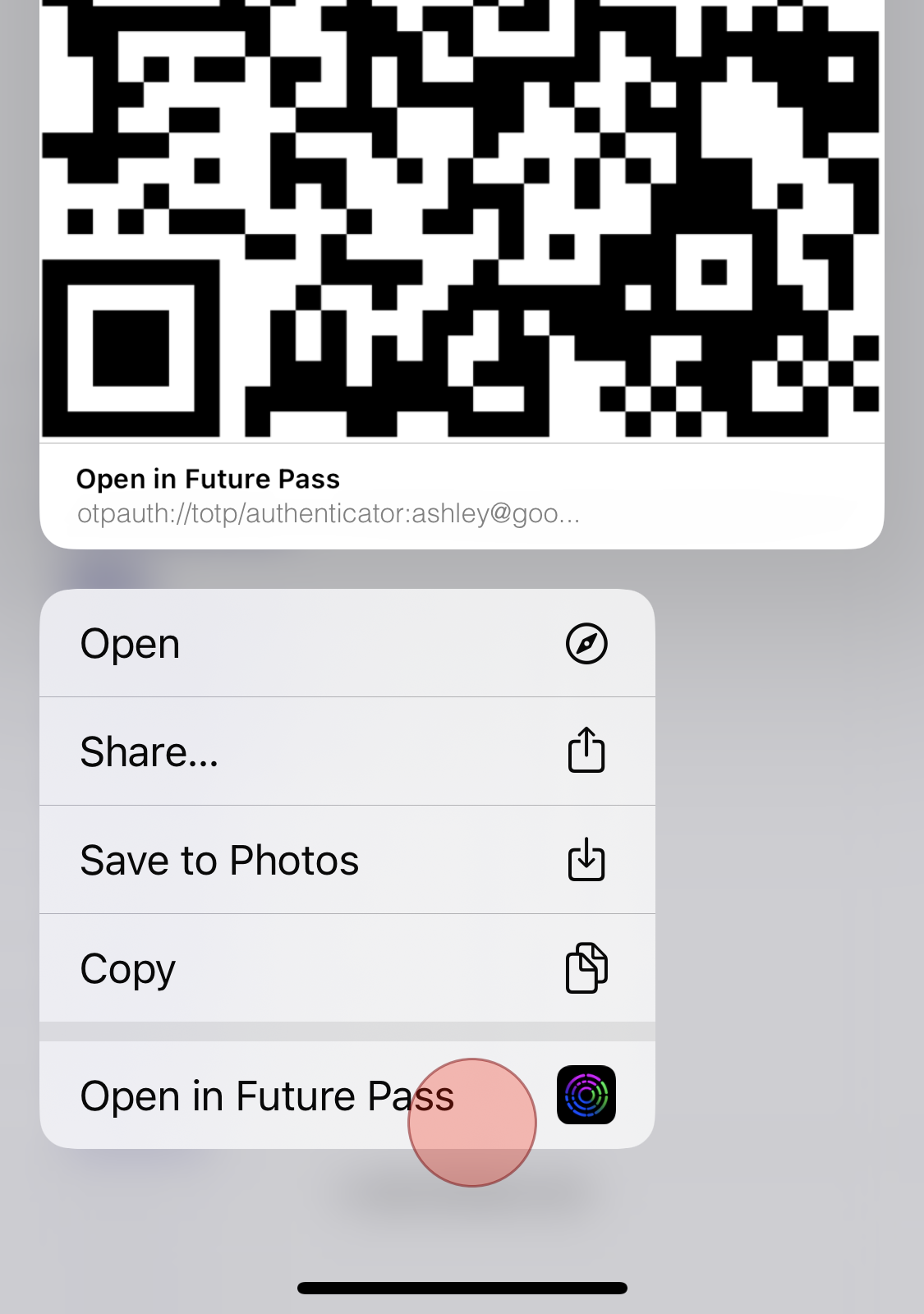 How to setup Future Pass as your default Authenticator
To set Future Pass as your preferred Authenticator app:
Open the "Settings" app
→ Tap "Passwords"
→ Tap "Password Options"
→ Setup Verification Codes Using: "Future Pass"